Read more about Crash Safely: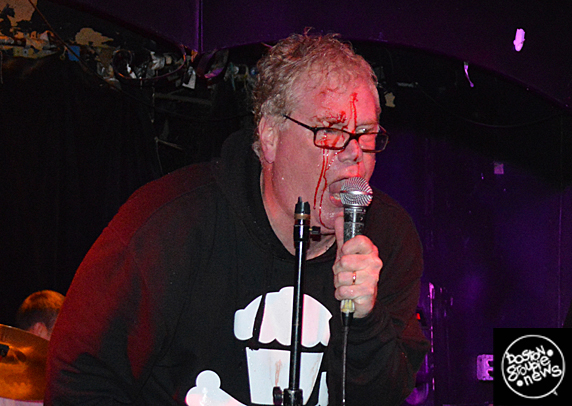 Richie Parsons – Unnatural Axe at Middle East
I caught the second Crash Safely night. These yearly shows have a lineup of favorites and the whole night is a benefit for the National MS Society. I walked in on the last song of Fireking who had the energy flowing. With that small taste I felt gypped missing the set. People were talking about it during the rest of the night.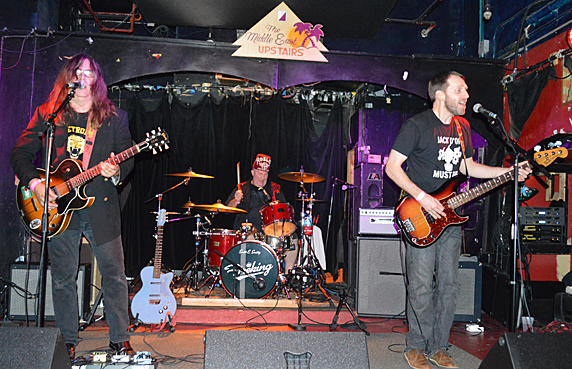 Fireking at Middle East
The set the Unnatural Axe would play would be their first in a year. Circumstances killed some planned rehearsals. They started slow but about halfway through the set the fires started to burn as the row of favorite songs built momentum and by the time they ended they were total bonkers.
Richie ditched his guitar for the last few songs and that seemed to unleash him. There was fun with beer cans and spewing beer. Banging the microphone on his head started some blood works as Hitler's Brain did its usual job as a crowd pleaser. The Axe have their history which everyone in the crowd knows but they don't rely on that at all. They prove themselves every time as they deliver another set that fuels the legend. They are doing another show at Geno's in Portland soon. Let's not make it another one year stretch for us locals, guys. Meanwhile Richie Parsons is writing up more songs all the time for his next solo pop outing.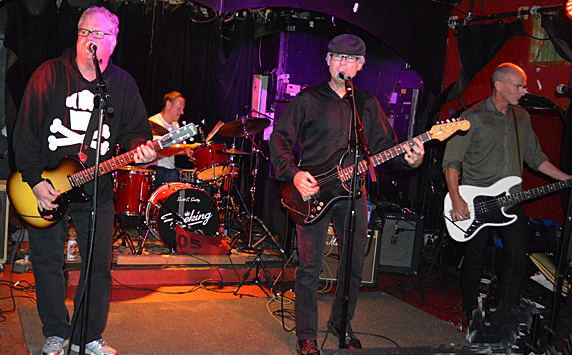 Unnatural Axe
Now Watts never starts slow nor needs any warm up of any kind. Bang, they're out of the gate and running. It was much like the Midway gig I saw a few weeks ago. I feel like I'm getting an arena show in a small club. The sound is BIG from the guitar work and the brute force of Johnny Lynch on drums. The new song by bassist McCoy again pegged it as new high water mark. They say they have lots more songs ready and Lou Mansdorf the Rum Bar Records tycoon says he has all intentions of getting the group into a studio soon. Before you know it another CD and more beer coozies.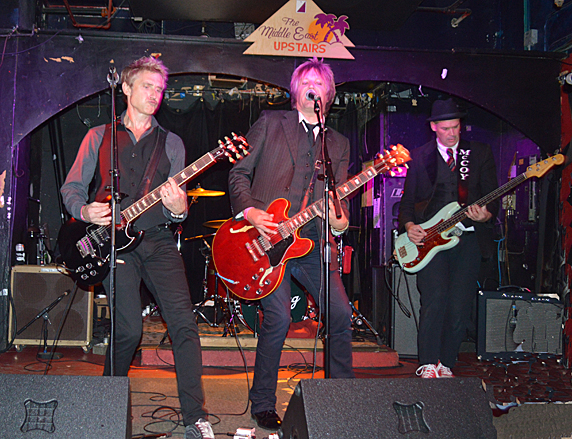 Watts


---
Previous Press: